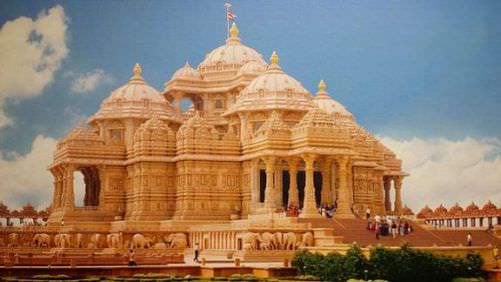 Are you searching for an ayurvedic hospital in Delhi? Then your search finishes by reading this article. This form of treatment is known to be developed during the time period of the Indus Valley Civilization or sometimes earlier. The main aim and objective of this form of treatment are to let live in a fit way without the use of drugs or any kind of operations in the body.  In the earlier days, the people believed that this kind of treatment served all purposes. From treating infertility to constipation issues. Currently, Ayurveda has received a worldwide recognition and more and more hospitals are being opened. From the list below you can select the best ayurvedic hospital in Delhi for yourself.
---
Best Ayurvedic Hospital in Delhi :
---
Patanjali Chikitsalaya
ADDRESS:
Shri Shyam Avenues Private Ltd., RZ-5, Old Pankha Road, Indra Park Extension, Near Uttam Nagar East Metro Station, Delhi, 110059
CONTACT:
011 6568 5203
WEBSITE: www.divyayoga.com
---
Kerala Ayurvedic Centre
ADDRESS:
924, Palam Extention, Dwarka, Dwarka, New Delhi, Delhi 110075
CONTACT:
011 4570 0808
WEBSITE: keralaayurveda.biz
---
Sri Sri Ayurveda Wellness Centre -Panchakarma
ADDRESS:
E-169, Basement, East Of Kailash, New Delhi, Delhi 110065
CONTACT:
98681 64972
WEBSITE: www.srisriayurveda.in
---
All India Institute of Ayurveda
ADDRESS:
Mathura Road, Gautampuri, Sarita Vihar, New Delhi, Delhi 110076
CONTACT:
011 2994 865
WEBSITE: www.aiia.co.in
---
Santhigram Wellness Kerala Ayurveda
ADDRESS:
F-15, Green Park Extension, Green Park Main Market Road, New Delhi, Delhi 110016
CONTACT:
011 2616 9775
WEBSITE: ayurvedasanthigram.com
---
Kottakkal Arya Vidya Sala
ADDRESS:
5 -A , Pocket A-1, L.I.G. Flats , Mayur Phase III, Delhi, 110096
CONTACT:
70423 12553
WEBSITE: aryavaidyasala.com
---
Jeeva Ayurveda
ADDRESS:
C7, Behind Moolachand Hospital, Lajpat Nagar 3, New Delhi, Delhi 110024
CONTACT:
011 4950 3080
WEBSITE: jiva.com
---
SANJEEVANI AYURVEDA
ADDRESS:
Pocket 3, Sector 12 Dwarka, Dwarka, Delhi, 110075
CONTACT:
95601 13189
WEBSITE: www.sanjeevaniayurveda.com
---
Aastha Ayurveda training
ADDRESS:
WZ 1959 Rani Bagh Shakur Basti, Delhi, 110034
CONTACT:
92121 46964
WEBSITE: www.asthaayurveda.in
---
Deepak Ayurvedic Centre
ADDRESS:
4/1463 Shalimar Park, Near DCP office, In front of Shalimar Park Community Centr, Shahdara, Delhi 110032
CONTACT:
98180 50963
WEBSITE: www.pureayurvedictreatment.com
---
Ayurvedic Hospital in Karkardooma, Delhi:
---
Kottakkal Ayurvedic Hospital & Research Centre, Delhi
ADDRESS:
Plot Number-18x & 19x, Institutional Area, Near Railway Reservation Centre, Karkardooma, Delhi, 110092
CONTACT:
011 2210 6500
---
Dr. Monga Clinic
ADDRESS:
20, Basement, National Park, Landmark : Near Moolchand Metro Station, Delhi
---
Vedic Gram
ADDRESS:
D 247/1, Sector 63, Noida – 201301
CONTACT:
+(91)-11-33060125
---
Karma Ayurveda
ADDRESS:
G 20, NDM 1, Opposite NIMS, Netaji Subhash Place, Pitampura, Delhi – 110034,
CONTACT:
+(91)-11-33080762
---
Opal Ayurveda And Panchakarma Health Clinic
ADDRESS:
B-2/4, 15/16 Dividing Road, Rohini Sector 16, Delhi – 110089
CONTACT:
+(91)-11-33491864
Did you find your ayurvedic hospital? If no then keep on the search. You have to see whether or not the hospital that you are choosing for yourself has all the facilities that an ayurvedic clinic should possess. Go for the hospital if you are satisfied with the services.
---
Image Credit : Wikipedia / CC BY-SA 4.0