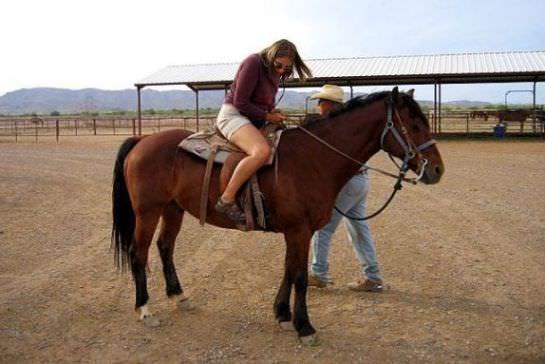 Riding the horse can be dangerous, so it's always essential for you to find good Horse riding classes. Horse riding classes in Dubai will be the right choice in this matter. Learning anything for the very first time can be little hectic especially if it is something that requires ultimate physical  fitness.Choosing the right riding school can make you a good rider and choosing the wrong one would bring negative impact to your riding style. Taking horse riding lessons can be tough if you don't know from which reputed institute can teach you the perfect riding style.
What to look for while choosing the riding school?
Experienced people know what to look for while looking for a perfect riding school. If you are a newbie here are few tips to help you with making the right decision.
When you are looking for best in class Horse riding classes, don't look for fancy. Always inspect if they provide all safe and well-kept instruments. See if the fencing in good condition.Horse riding classes in Dubai is bestin this matter; they provide all best is class facilities. For good horse riding lessons, best amenities are essential.
Horse riding classes in Dubai:
Al Dhabi Dubai City Stable
ADDRESS:
29B Street, Near Umm Suqeim Girls School، Al Safa 2 – Dubai
CONTACT:
055 167 0188
---
The Desert Palm Riding Schools
ADDRESS:
Al Aweer Road (E 44 Road) – Dubai
CONTACT:
050 451 7773
---
Al Dhabi Horse Riding
ADDRESS:
Outer Bypass Rd – Dubai
CONTACT:
04 450 8811
---
Al Ahli Riding Club
ADDRESS:
Amman Street, Al Qusais opposite to LuLu Center – Dubai
CONTACT:
04 298 8408
---
Emirates Equestrian Centre
ADDRESS:
Dubai-Al Ain Road (E 66 Road), Exit 37 – Dubai
CONTACT:
050 558 7656
Horse riding classes in Dubai are the most efficient way to learn all top level techniques of horse riding. They let you watch horse riding lessons of other horse riding classes which let you observe minute teaching instruction of instructor.
---
Image Credit : Wikimedia / CC BY-SA 2.0