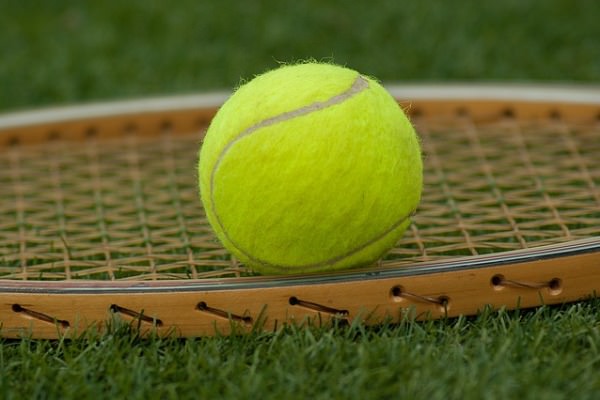 Do you like playing tennis? Well, there are two types of tennis. One is lawn tennis and the other one is table tennis. Are you more interested in lawn tennis? Do you still want to continue with your game? Well, there are many tennis coaching in Mumbai from whom you can avail coaching services.
If you have left playing tennis due to study or work pressure in your life, then you must figure out some time now for yourself and again get back to field. You can play it in your pastime. If you are passionate about the game, then it will drive you to the field. Playing this sport will keep your mind diverted and relaxed. Even if there are problems in your life, you will be able to deal with it very tactfully and easily. Tennis was started playing by the English people between 1859 and 1865. It is such a game which can be played even by a handicapped sitting on a wheelchair. You just need a tight grip so that you can hold on to your racket.
From the list below find your best tennis coaching in Mumbai.
Lions Sports Club
ADDRESS:
V P Road, Mulund West, Mumbai – 400080
CONTACT:
022 2568 9971
---
Seth tennis academy
ADDRESS:
Malad Gymkhana, Marve Road, Malad West, Mumbai, Maharashtra 400064
CONTACT:
98200 44964
WEBSITE: www.tennismumbai.com
---
Unique Sports Academy
ADDRESS:
Amar Balmitra Mandal Ground, Sion-Trombay Road, Opp R.K Studio, Amar Nagar, Chembur East, Mumbai, Maharashtra 400071
CONTACT:
96994 54518
WEBSITE: uniquesportsacademy.blogspot.in
---
Prabodhan Kridabhavan
ADDRESS:
Prabodhan Kridabhavan road, Siddharth Nagar, Goregaon West, Mumbai, Maharashtra 400104
CONTACT:
022 2879 7581
---
Sai Tennis Academy 
ADDRESS:
Gen Arunkumar Vaidya Marg, Yashodham, Goregaon East, Mumbai Suburban, Mumbai, Maharashtra 400063
CONTACT:
99675 86853
WEBSITE: www.saitennisacademy.com
---
Leo Tennis Academy
ADDRESS:
Indira Nagar, Four Bungalows, Andheri West, Mumbai, Maharashtra 400058
CONTACT:
022 3856 4342
---
Balaji Tennis Academy
ADDRESS:
Near Pheonix Mall, vidya vihar station, Vidya Vihar West, Mumbai – 400086, opp jawli gym khana
CONTACT:
022-38552587
---
The Coach Crew
ADDRESS:
103, Mohid Heights, Lokhandwala Road, Four Bungalows, Andheri West, Mumbai, Maharashtra 400102
CONTACT:
022 4003 2606
---
The Sports Gurukul
ADDRESS:
1st Floor, Old Club House, Near I Max Theatre, Bhakti Park, Mumbai, Maharashtra 400074
CONTACT:
90042 00200
WEBSITE: www.thesportsgurukul.com
---
Tiger Play
ADDRESS:
3rd Floor Rooftop, CITI Mall, Andheri Link Road, Mumbai, Maharashtra 400053
CONTACT:
91677 77678
WEBSITE: www.tigerplay.in
So, did you find a tennis coaching in Mumbai for yourself ?  You can come here and play whenever you are free. 
---
Image Credit : Maxpixel