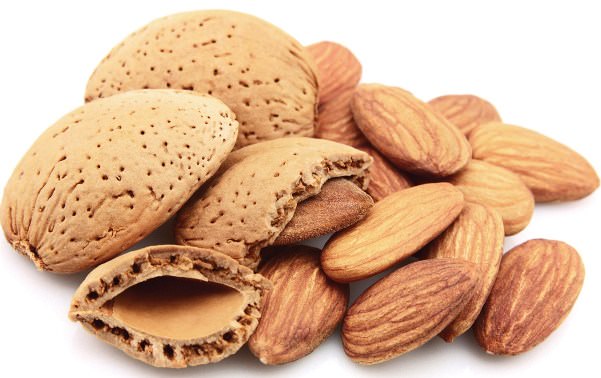 Almond is one of the most healthiest  seeds of a tree native to South Asia and  the Middle East.
Other names of  Almond  –
Prunus amygdalus ( Botanical name )
Vadam kottai ( Tamil ) 
Badam ( Hindi )
Calories  in  Almond ( Badam ) :  655 K.cal / 100 gm
Major Nutrients Present in Almond:
Health Benefits of Almond ( Badam) :
Reduce heart attack risk  and lower the LDL cholesterol level in blood.
Protect artery walls from damage because of the presence of flavonoids and vitamin E.
Almonds help build strong bones and teeth.
Provide healthy fat and aiding weight loss.
Almonds lower the rise of blood sugar and insulin after meals.
Almonds contain riboflavin, L-carnitine, so they reduce the risk of Alzheimer's disease.
Nourish the nervous system.
Alkalize the body.
---
REFERENCES:
Major Nutrients Present- Nutritive Value of Indian Foods from National Institute of Nutrition.