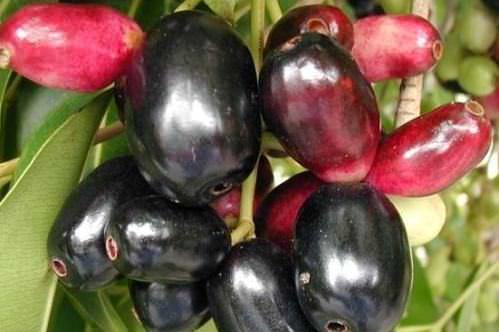 Other names of  Jambu –
Syzygium cumini (Botanical name)
Naga pazham(Tamil) 
Calories (energy) in Jambu :  62 K.cal / 100 gm
Major Nutrients Present in Jambu :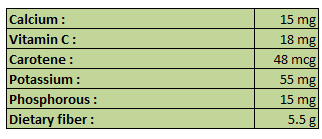 Health Benefits of Jambu Fruit :
It is used in the treatment of diabetes. The extract of the bark, seeds, and leaves are used.
Jambu seeds are fairly rich in protein and calcium. Extracts from the barks of the jambu tree have a moderate antibiotic activity.
The bark of the jambu tree is astringent and is used in gargles and mouth washes.
The decoction of the jambu  bark and powdered seeds is considered useful in the treatment of diarrhea and dysentery.
Also used in the preparation of wines.
---
REFERENCES:
Major Nutrients Present- Nutritive Value of Indian Foods from National Institute of Nutrition.