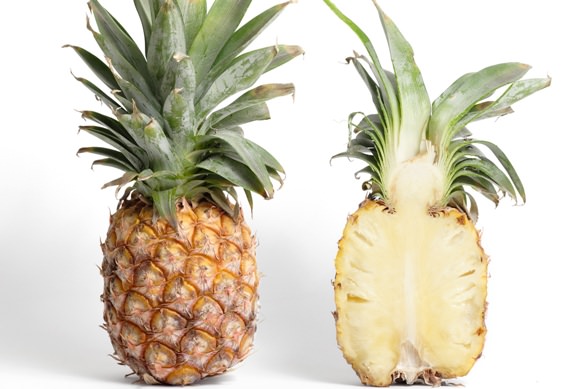 Pineapple is a tropical plant with lots of health benefits.
Other names of  Pineapple  –
Ananas comosus ( Botanical name )
Anasi pazham ( Tamil ) 
Anaanaas ( Hindi )
Calories (energy) in Pineapple : 46 K.cal / 100 gm
Health Benefits of Pineapple :
Pineapple health benefits are as follows.
Pineapple health benefits are as follows.
Pineapple contains antioxidants which act as anti ageing agent.
It also contains Citric and malic acids, it is a good remedy for treating venereal diseases and other infectious diseases.
Pineapple is effective in the treatment of a sore throat, upper respiratory tract infections, sinusitis and also to intestinal worms.
It has a purgative effect,
Good for rheumatoid arthritis.
It also helps in iron deficiency anaemia.
Major Nutrients Present in Pineapple:

Points of Caution:
People suffering from kidney and liver diseases should not take.
And also contraindicated during pregnancy.