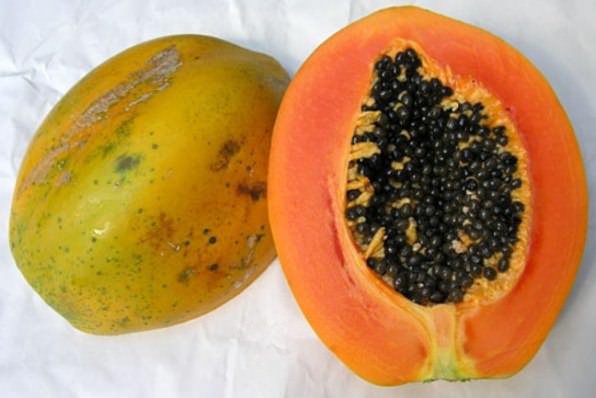 Other names of  Papaya  –
Papeeta ( Hindi )
Pappali ( Tamil )
Carcia Papaya ( Botanical name )
Calories (energy) in Ripe Papaya :  32 K.cal / 100 gm
Health Benefits of  Ripe Papaya :
Ripe Papaya health benefits are as follows.
It helps to aid digestion.
Ripe Papaya contains antioxidants, so helps in containing premature aging.
Helps in curing infection of the colon.
Also helps with Nausea, Morning sickness, Arthritis, and Edema.
It has low calories and high in nutritional value and help in weight loss.
Vitamin A, vitamin C content in Papaya helps in improving Immunity and Good vision.
Papaya also helps in menstrual irregularities and liver cancer, a kidney disorder.
It is having a Contraceptive capability.
It prevents the heart attack.
Also helps to treat intestinal worms.
Major Nutrients Present in Papaya:

---
REFERENCES:
Major Nutrients Present- Nutritive Value of Indian Foods from National Institute of Nutrition.