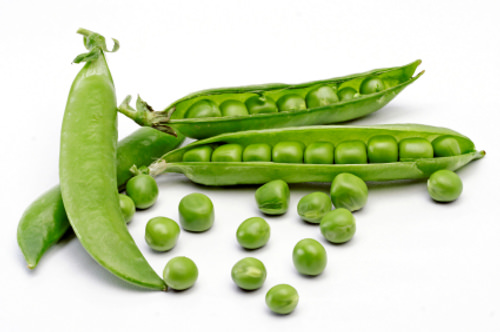 Peas are one of the most nutritious legumes.
Other names of  Peas –
Pisum sativum (Botanical name)
 Pattani  (Tamil name)        
Calories (energy) in  Peas :   315 K. cal / 100 gm
Major Nutrients Present in Peas :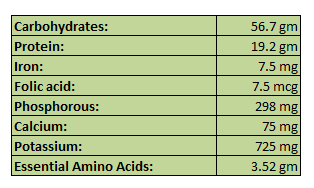 Health Benefits of  Peas :
Pea contains folic acid, which is required by pregnant women to prevent neural tube defects in newborn.
It acts as an antioxidant.
It helps to lower cholesterol level.
Promotes osteotrophic activity in the bones.
Peas prevent Alzheimer's disease by limiting neural tube dysfunction.
Vitamin A content in peas helps in maintaining the health of skin , mucus membranes and eyesight.
Helps in losing weight.
Points of Caution:
Excess intake may increase the risk of gout because of the presence of purines.
---
REFERENCES:
Major Nutrients Present- Nutritive Value of Indian Foods from National Institute of Nutrition.