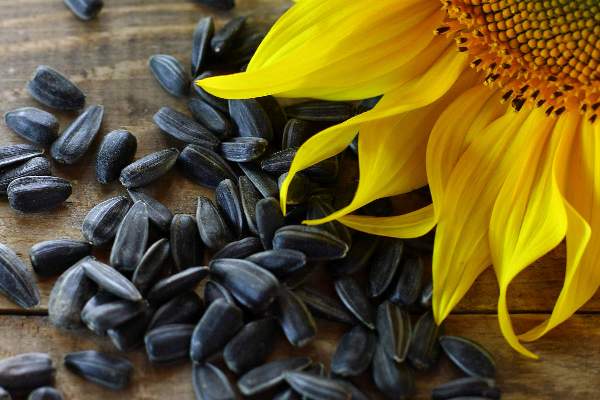 Other names of  Sunflower Seeds  –
Helianthus annuus (Botanical name)
Suryakanthi (Tamil) 
Calories (energy) in Sunflower Seeds :  620 K.cal / 100 gm
Major Nutrients Present in Sunflower Seeds: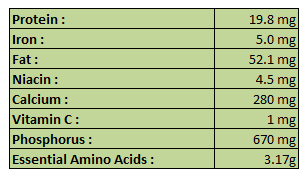 Health Benefits of  Sunflower Seeds :
Control cell damage, thus playing a role in preventing cancer.
Sunflower Seeds helps to keep the  bones healthy and ease arthritic pain.
The seeds soothe the nerves, thus easing away stress, migraines and help us to be relaxed.
They bring a glow to the skin and it combats UV rays and keeps skin youthful.
Ease every condition that is inflammatory in nature because it has antioxidant property.
It lowers LDL levels ,thus preventing heart attacks.
Recommended Seeds for Seasonal Affective Disorder.
---
Image Credit: Torange
REFERENCES:
Major Nutrients Present- Nutritive Value of Indian Foods from National Institute of Nutrition.