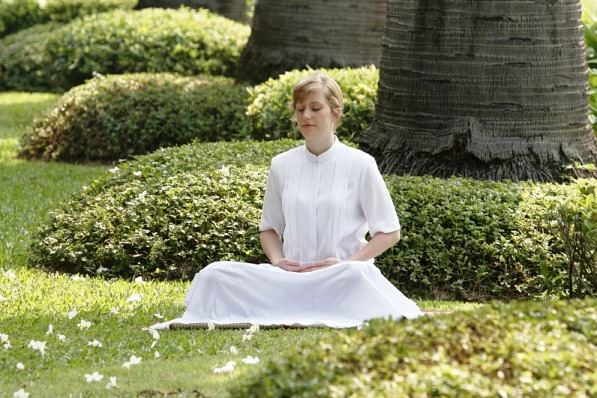 ---
Meditation , an important part of a yoga practice for patients with SAD. 
During meditation, a person enters into silence to see himself more clearly and to watch what is going on inside without judgment. 
Meditation develops full awareness where the mind is stable and at peace, yet highly alert. It calms the entire being and reduces stress, anger and other negative emotions.
Following are some meditation techniques that could be useful for treatment  for  seasonal affective disorder (sad) patient:
1. Walking Meditation:
A person focuses on his breath with each step as he walks. This is a simple technique that is easy to do and will not feel overwhelming to persons with SAD. Walking meditation can be done indoors or outside.
Those with severe cases of SAD can do a walking meditation in their home wearing their pajamas. Person's with more moderate cases of SAD can bundle up and do a walking meditation outside through their neighborhood or Local Park.
2. Loving, Kindness, and Compassion Meditation:
The person  focuses on cultivating loving, kindness, and compassionate thoughts within herself. This can be done with an inner affirmation or mantra. This technique creates a positive and compassionate mindset and can help persons with SAD to overcome feelings of shame and embarrassment associated with SAD.  This technique can be practiced year-round.
3. Trataka:
The person  focuses on a candle flame with a steady, uninterrupted gaze.
Trataka eradicates fatigue and sloth, improves concentration and memory, cleanses both the eyes and the cerebral cortex, balances the nervous system, and relieves Insomnia, Anxiety, and Depression .
Trataka paves the way for deeper meditation techniques. Also, if practiced regularly, it is believed that Trataka could stimulate the pineal gland. patients with SAD should practice this technique during the winter months.
4.  Chanting:
 For patients with SAD, chanting the bija seed sound associated with the seventh chakra, Sahasrara, may be useful. The bija seed sound of the seventh chakra is the long Om.
( Save up to 60% on Meditation eTextbooks  )
---
Read More 
---
Image Credit :  Suc – Pixabay