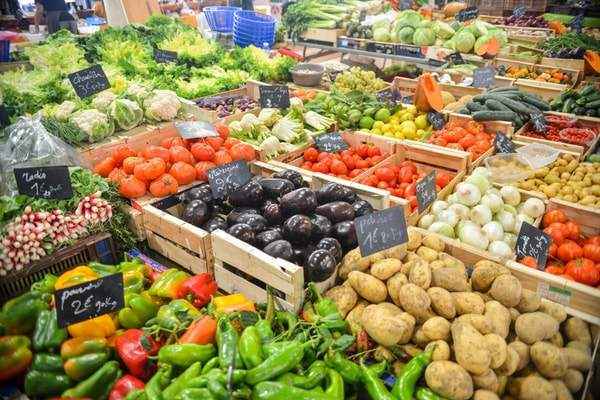 Organic food is preferred by most people in the 21st century. People are becoming health conscious as vegetables and fruits are grown using harmful chemicals and pesticides. Whereas organic farm products prove to be beneficial for your health.
Even animals are not spared from these pesticides and chemicals. They are injected so that they grow in size faster. On consuming organic food, you get a disease free and a much stronger body, safety from pesticides, safety from chemicals, a better taste of fruits and veggies and cheaper and cost effective. There are many Organic food stores in Pune who are sitting there to fulfill your daily needs. From the list below you can select the best store nearby you so that it becomes easier for you to shop daily. Both you and your family stay safe and healthy. You have no tension at all.
Organic Food Stores in Pune:
Know You Seed(India) Pvt. Ltd.
ADDRESS:
#504, 505, Pride Icon, Opp. HP Petrol Pump, Kharadi Bypass Road, Pune, Maharashtra 411014
CONTACT:
020 6733 3111
WEBSITE: www.knownyou.co.in
---
Green Vibes
ADDRESS:
Office No. 5, 1st Floor, Rajvardhan Apartment, Sadashiv Peth, K.B. Joshi Road, Pune
CONTACT:
70307 76633
---
Forever Living With Aloe Vera
ADDRESS:
Flat No. A202, Shaurya Homes, Lane No. 13Q, Vishrantwadi, Pune – 411015
CONTACT:
73870 00110
---
Herbalife Distributor Pune
ADDRESS:
S no 46/4, Pawar Bagh, b.t. Kawade Road, Ghorpadi Goan, Pune, Maharashtra 411036
CONTACT:
92523 31714
WEBSITE: www.herbalife.co.in
---
Pune Organic Shop
ADDRESS:
Rambaug Colony, Kothrud, Pune, Maharashtra 411038
CONTACT:
70832 44291
WEBSITE: www.puneorganicshop.in
---
Unicity product retailer
ADDRESS:
Magarpatta-Kumar Paradise Link Road, Kad Wasti, Magarpatta City, Hadapsar, Pune, Maharashtra 411028
CONTACT:
80876 35768
WEBSITE: www.unicityproducts.in
---
Shivraj Cold Storage Private Limited 
ADDRESS:
Korpe & Company Shop no. 440,441 Gultekdi market yard, Pune, Maharashtra 411037
CONTACT:
95273 80543
WEBSITE: www.exportersindia.com/shivraj-cold-storage
---
Araddhya Health Shop & Home Decor
ADDRESS:
op No. 1, Ground Floor,5th Avenue Building , Next to Regency Hotel, Dhole Patil Path, Sangamvadi, Pune, Maharashtra 411001
CONTACT:
020 2616 8679
WEBSITE: www.facebook.com/araddhyastore
---
Nature's Bounty 
ADDRESS:
Shop No 6, Liberty-II, North Main Road, Koregaon Park, Pune, Maharashtra 411001
CONTACT:
020 2611 4627
WEBSITE: www.naturesbounty.org
---
Goel Agencies
ADDRESS:
Hasabnis Bakhal, Shaniwar Peth, Pune, Maharashtra 411030
CONTACT:
020 6602 8066
---
Organic Bazaar
ADDRESS:
Atharva Market II Next to Hotel Near Jagtap Dairy Chowk, Shivar Garden Rd, Rahatani, Pimpri-Chinchwad, Maharashtra 411017
CONTACT:
96048 00651
WEBSITE: www.facebook.com/OrganicBazaarIndia
---
Ssanskruti Prakriti – Culture of Nature
ADDRESS:
Phoenix Market City, Shop No. LG-24, Phoenix East Court, Lower Ground Floor, Pune, Maharashtra 411041
CONTACT:
98819 14777
WEBSITE: www.prakritisanskriti.com
Did you find your Organic food stores in Pune? If you have any kind of doubt regarding the quality of the organic food, then you can ask the store keepers. They will be happy to help you out. You can even ask for a home delivery if that is available with the store of your choice.
---
Image Credit: pexels