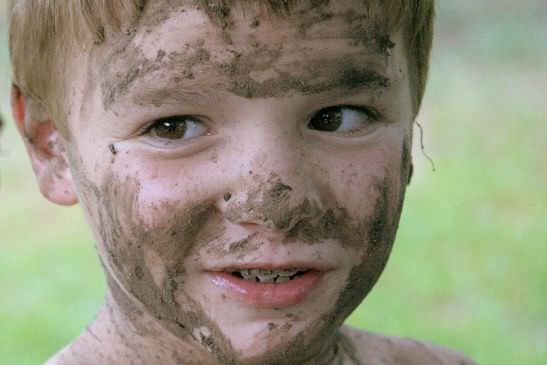 The first step of every skin care regime is cleansing. This step is characterized by the use of a substance that can help you to remove the dirt and pollutants that have either accumulated on the surface or penetrated deeper inside the skin.  Read along to find our recipes to natural homemade cleansers that because of its natural benefits can serve multiple purposes.
Chances are that these homemade cleansers can help you to skip a step or two in the skin care regime.
1. Turmeric and Gram Flour
Shelf Life:   As long as the dry powders are used, shelf life can be around a year
Difficulty level:  Medium
Gram Flour is an excellent cleanser. The gluten from the gram flour form lumps with the dirt and cleanses the skin. This is a perfect cleanser for people with an oily T- Zone.
Turmeric being a natural antiseptic removes tan and dead skin cells.
The versatility of this tip is so much that one can easily use this both as a cleanser on a regular basis and as a face pack.
The face pack is probably one of the most ancient tricks from the book of natural home remedies. Other than removing tan, it can also help you to remove facial hair as well as clean the pores of your facial skin.
Take a tablespoon of gram flour and mix half teaspoon of turmeric in it.
Make it into a paste with water or rose water (sensitive skin), yogurt (oily skin), or, milk (dry skin).
These options give you a chance to improvise the recipe for your homemade cleanser.
Apply the paste on your face twice every day and rub it in circular motion.
It is recommended to splash cold water on your face after removing the paste with normal water.
2. Yogurt and Lemon Juice
Shelf Life:  Freshly prepared
Difficulty Level:  Medium
Yoghurt is rich in lactic acid. This lactic acid when mixes with the citric acid from the lemon juice, makes an excellent homemade cleanser  recipe for sensitive skin that often ends up with red, painful blotches and irritating rashes because of the harsh chemicals and fillers in cleansers available in the market.
To clean your face with yogurt and lemon juice, whisk 2 tablespoons of yoghurt in a bowl and mix it well with a tablespoon of lemon juice before applying it on your face.
The face must be washed with ice-cold water post light massaging with the tips of your fingers.
3. Coconut Oil
Shelf Life:  6 months
Difficulty Level:  Easy
Coconut oil has very tiny particles. Additionally, it is a natural antibacterial and antifungal agent. Thus, a squirt of coconut oil is perfect to start cleaning your make up at the end of a tiring day.
Coconut oil is often paired with edible camphor or other oils like grape seed oil or olive oil. These oils obtained from various fruits create an ideal environment for the pores to open.
Often, past the massage with the oils, applying a wet towel soaked in warm water and excess water drained later, for a minute or two.
The steam penetrates the open pores flushing the excess sebum from the glands and controlling their further secretion.
Do not forget to wipe your face with a fresh paper towel until the oil is completely gone from your face.
It is the most effective way to remove eye makeup as well.
4. Milk
Shelf Life:  2-3 days, best when fresh milk is used
Difficulty Level:  Easy
Milk is considered as a balanced food item for it is rich in macronutrients, minerals and various vital enzymes that can help you to get rid of the dirt and pollutants that have settled on the skin thanks to the grime and sweat.
Raw milk is particularly excellent homemade cleanser for the facial skin, irrespective of its type. Probably using milk as a cleanser is one of the biggest beauty tip on face anyone will ever disclose to you.
Take two tablespoons of milk in a bowl and dip a cotton ball or cotton pad in the bowl to soak up some milk and use it to wipe your face applying medium pressure.
Rehash the process with a new piece of cotton ball until the dirt observed on the cotton ball is invisible to the naked eye.
5. Grape Pulp
Shelf Life:  A week if refrigerated
Difficulty Level:  Medium
Grapes are rich in vitamins and antioxidants. They have natural sunscreen properties and can help you fight the signs of aging. A natural toner, it can also help you remove tanning.
To use grape juice to cleanse your skin, mix it with a tablespoon or two of milk and olive oil.
Apply this mixture evenly on your face and rub it on your skin in circular motion.
The milk, grapes and olive oil not only deep cleanses your skin, but it also restores moisture, hydrates the skin and prevents premature aging.
6. Grapefruit
Shelf Life:  Freshly prepared
Difficulty level:  Simple
Grapefruit is rich in salicylic acid. This mild acid makes it an excellent cleanser especially for oily and dry skin.
To scrape off dry skin from your face, cut out a segment of grapefruit and scrub it over your face paying special attention to your upper lip, cheekbones and the creases of your nose.
Additionally, it also controls the oil secretion, which is effective, especially for people with an oily T-zone.
Occasionally, you can also mix some grapefruit juice with some lemon juice and fresh mint leaves in spray bottle and spray it on your face to blot the excess oil.
The significance of cleansing has been made clear earlier.It is essential that you clean your skin to help it breathe. When your skin breathes, it reflects on its health.
Daily activities and chemicals present in cleansers available in the market can take a toll on your skin alike. These homemade cleansers can be prepared at your own convenience and benefit the most when used on a regular basis.
---
Image Credit : Wikipedia