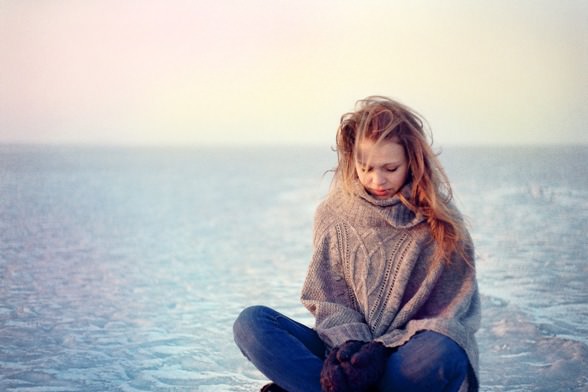 Seasonal Affective Disorder  is a Condition where Depressed Mood occurs in a regular cycle at a particular time of the year, usually the Winter, with mood improving in the Spring and Summer.
Seasonal Affective Disorder is abbreviated as SAD.
Seasonal Affective Disorder is also known as:
Winter Depression,
Seasonal Adjustment Disorder,
Winter Blues,
Summer Depression,
Summertime Sadness,
Seasonal Depression.
SAD tends to be characterized by increased sleeping, over eating, lethargy, and despair.
In the early 1980s, SAD was first systematically reported and named by Norman E. Rosenthal, M.D., and his associates at the National Institute of Mental Health (NIMH).
SIGNS AND SYMPTOMS:
Generally, Seasonal Affective Disorder symptoms are noticeable during late fall or early winter and move away during the Spring and Summer.
On the other hand, some people with the reverse pattern have symptoms appear during sunnier days of spring or summer. In both the cases, symptoms may start out gentle and become more harsh as the season move forward.
Common Symptoms of Seasonal Affective Disorder includes the following.
•  An emotional state of depressed for most of the day during the Season.
•  Feeling absence or complete loss of hope.
•  Having low strength and energy required for sustained physical or mental activity
•  Losing concentration in activities you once enjoyed
•  Experiencing changes in your weight or appetite
•  Feeling inactive and disturbed
•  Having difficulty concentrating
•  Decreased interest in sex,
•  Having problems with sleeping
•  Experiencing changes in your weight or appetite
•  Having frequent thoughts of death or suicide.
Seasonal  Affective Disorder can be managed  through
CONVENTIONAL THERAPY
Drug Therapy
Light Therapy
Psycho Therapy
NATUROPATHY AND YOGA
Yoga Therapy
Acupuncture
Aroma Therapy
Chromo Therapy
Diet Therapy
Exercise
Herbal Therapy
Hydro Therapy
Magneto Therapy
Massage Therapy
Mud Therapy
Read More 
---
Image Credit: Mitya Ku – Flickr