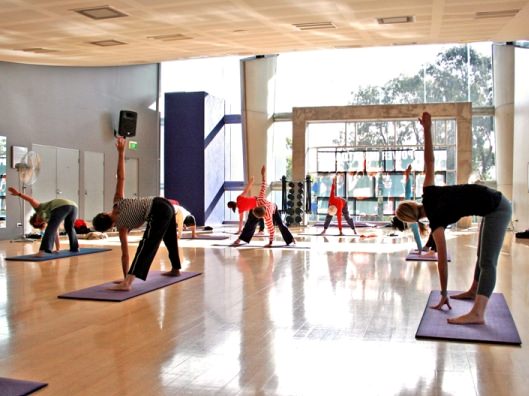 ---
As difficult as it may be to come to terms with the fact that Yoga can, in fact, cure Seasonal Affective Disorder, it is the undeniable truth that this ancient form of exercise is highly efficient.
Seasonal Affective Disorder is a form of depression induced by a major dip in temperature. The absence of light during that time of the year is considered as one of the reasons for the causes of the seasonal affective disorder.
While some may see yoga practice as a part of the Seasonal Affective Disorder treatment plan, for some, yoga might be the only means of relief, especially during the times when the symptoms begin to get a little out of hand.
Yoga, with its introverted bend of mind and principles oozing with positivity is the true reason behind its efficacy.
They instill positivity in the mind of the affected individual.
Creating toleration for their own self, yoga allows the individuals to accept themselves as the victim to a disease and not see the symptoms as flaws in themselves.
As the realization creeps in, the symptoms of Sad begin to alleviate bringing relief to the patient.
Yogasutra, a document compiled about the ancient traditions and aphorisms, states that " yogaha chittaha vrittihi nirodaha " , which means that yoga is the sole destroyer of the wavering of the human mind.
Yoga for Seasonal Affective Disorder patients instills stability in thoughts, yoga sorts the chaos, which eventually helps combat the symptoms of the disease.
Following Yoga should be practice for persons with Seasonal Affective Disorder
1. Asana : 
Sukshma vyayama or anti rheumatic group
Surya namaskara
Adho mukha svanasana
Sirsasana
Ardha kati chakrasana,
Ardha chakrasana
Pada hastasana
Bhujangasana
Shalabasana
2. Pranayama : 
Anapana
Kapalabhati
Sitali and Sitkari
Surya Bhedana
Candra Bhedana
Visama Vrtti
3. Meditation :
•  Walking meditation
•  Loving, Kindness, and Compassion Meditation
•  Trataka
•  Chanting 
---
Read More : 
---
Image Credit: Wikimedia