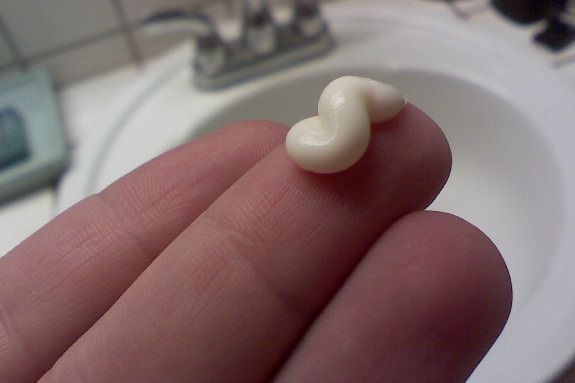 Cleansing robs the skin away from its natural oils and makes the outer layer of your skin extremely dry and flaky. Moisturizing is the solutions to this problem, however, we often either overdo it or not do it at all. Moisturizing is particularly difficult in the summers where you need to pay attention to the amount of moisture you are exposing your skin. These two recipes will prevent you from overdoing the moisturizing part hydrating your skin without making it sticky, a definite essential skin care tips for summer. A skin care tip to pass on to your best friends, did you say? Indeed it is!
1. Avocado and Aloe Vera moisturizer :
In a small bowl, take equal amounts of Aloe Vera gel and avocado and mash it into an even pulpy mixture.
You can opt for aloe vera gel available in the market or prepare it at home by skinning a medium sized leaf of aloe vera and grinding into a smooth paste in a mixer grinder.
Prepare the mixture by mixing both the contents evenly and rub it thoroughly on your skin.
The essential oils from both the sources will hydrate the skin, but will prevent it from becoming a sticky mess.
Both avocado and aloe vera work perfectly fine with keeping your skin hydrated and aiding the recovery process by stimulating the skin to secrete its own oil instead of slathering its own juices all over the skin.
This is particularly good remedy for oily skin that tends to dull the natural glow of the skin because of the oil secretion.
We have seen so many people with oily skin swear by this little skin care tips for summer that we think this is the perfect moisturizer for you!
---
5% off on Face , Body  & Special Treatment ( first purchase ) + Free shipping on $50 orders + 30 DAYS MONEY BACK GUARANTEE
---
 2. Grapes and Olive Oil moisturizer :
Take a couple of grapes, peel them and mash it with the back of a fork. It is okay if the pulp is not even. Add a teaspoon of olive oil to the mixture along with milk or cream depending upon your necessities. Of course, people with dry skin will need cream whereas combination skin will need some milk.
Rub the mixture evenly on the face and neck and wash it with chilled water. You can later wipe the excess oil, if any, with a paper towel.
Leave the mixture on your skin for ten to fifteen minutes before you wash it off.
Remember not to use any face wash to get rid of the residual oil. It will push you back to square one.
For those seeking deep conditioning, laying a towel soaked in lukewarm water after washing off the mixture is a good idea. However, this shall only be practiced once in two weeks for summers do not call for deep moisturizing.
Moisturizing your skin during the summers might seem like a daunting task to accomplish but it surely shall not seem half as difficult if you put the above two skin care tips for summer into practice.




Read More
TIPS TO DEAL WITH SWEAT AND GRIME
---
Image Credit : Flickr